Luminous Journeys' Photographer Bio's
Support & Special Guest Photographers
Rehahn, France – The celebrated, widely published & exhibited French portraitist living in Vietnam, has graciously and for the first time ever, agreed to lend his expertise to a photo tour workshop! He has joined with David Lazar and Luminous Journeys on three previous Vietnam trips to his adopted home town of Hoi An, and if available, will again in June 2018.
Soe Myanmar, Burma – Soe is a multi-award winning photographer and executive member of the Myanmar Photographic Society. An experienced day guide, Soe has been named to be the first WOMAN pro photographer to assist on a full length photo tour in Myanmar.
Boothee Thaik Htun, Myanmar – Award winning photojournalist, commercial & travel photographer, "Boothee" speaks English well and is always a joy to be around. For one day private photo tours in Yangon, there is nobody who knows the streets better.
Khun Phyo, Myanmar – With 15 years of experience under his belt, Khun Phyo is a Kyaw Kyaw Winn protege' and one of the most experienced guides in the country.
Bennett Stevens, USA – Unknown Documentary Photographer of the Year 2005, Multiple MOM Award Winner, 2015 Prix de la Photographie Paris (PX3) Silver Award Winner, irascible character.
Kyaw Kyaw Winn, aka, "K.K.", is one of the finest all around photographers in Asia with an astoundingly versatile skill-set borne of a great passion for his craft. The three-time Myanmar Photographer of the Year (twice named by ASEAN) has also thrice won the International Photography Salons of Japan & South Korea, not to mention the Smithsonian Magazine grand prize for photography. All told he has won in excess of 500 local & international awards. His images have been published widely, with exhibitions from the United States and Australia to Russia, China & Japan.
Recently K.K. was named Executive Editor of the U.K.'s Digital Photographer magazine, Burmese edition. He is also the official photographer for UNICEF in Myanmar, as well as the British Embassy in Yangon. Being in such high demand — "high" enough that The Lady herself, Aung San Suu Kyi, recently asked him to drop by the little house on the lake to take her portrait — one wonders where he finds the time! Among Myanmar photographers, Kyaw Kyaw Winn is the most widely known throughout Asia.
Kyaw Kyaw Winn is one of 30 international photographers chosen to participate in 7 Days in Myanmar, a multi-media production from Paris publishing house EDM. The showcase includes a documentary film and coffee-table book of photographs all taken over the same seven day period. 7 Days in Myanmar was released to great fanfare at the 27th Southeast Asian Games, which also featured many of K.K.'s images displayed around the grand new sports stadium in the capitol of Naypyidaw.
Joining K.K. on the project were the legendary likes of Abbas (France, Magnum), Steve McCurry (USA, Magnum), Bruno Barby (France, Magnum), Michael Yamashita (USA, National Geographic) & Raghu Rai (India). With this massive amount of compositional firepower, the book is an absolute must have & have signed.
With the name-dropping out of the way, let's get back to K.K. and what he brings to the table as concerns you, the travel photographer. First, if you are a relative novice, do not be daunted. K.K. is one the nicest, most humble and joyful people you will ever meet. His first passion is obviously making great images, but his second is teaching others how to make great images. He's taught the most popular photography course at the Myanmar Photographic Society for many years now, and also conducts several regional weekend intensives as a Nikon repesentative during the year.
His favorite mode of teaching though – hands down – is the hands-on experience of the traveling photo tour, which he's been designing and leading for several years. K.K. doesn't just know the light and locations of his homeland, he knows them like the feel of his command dial. Be prepared to learn how to shoot INTO the light and at all times of the day. On the flipside, if you don't want or need any help at all, and are just along for the access and beer, he'll know that too. More importantly, he knows you, or will come to know you as a photographer, in about a frame and half. Maybe two. He'll know almost innately how to help you become a better photographer. He's like Yoda, this guy. Only taller.
---
K. K. Winn's Photographers Gone Wild, Chin State Expedition runs Jan 9 – 22, 2019. The tour includes 4-days in storied Chin State, photographing the vanishing Chin "tattoo tribes". He is also available for private photo trips in Myanmar year round, inquire within.
David Lazar is an Australian based photographer who burst onto the travel photography scene in 2006, gaining recognition around the world through publication and exhibition of his work. In 2012 he gained special recognition with his gorgeous Photo Review magazine cover – the much talked about street-portrait of a green-eyed Bengali girl. David has traveled extensively throughout South Asia and has ventured into Africa and Latin America, along the way garnering many awards, including the prestigious Smithsonian Award for Travel Photography and Garuda International's 2014 "Best in Culture" honors. He's been featured on a growing list of magazine covers, and had photo spreads in numerous international publications, including National Geographic, Capture, The Smithsonian, Lonely Planet, Intrepid Travel, Singapore's Silver Kris, Digital Photography, Digital Camera, Practical Photography, UK Daily Mirror, Daily Mail, and Herald Sun.
After seeing David's beautifully composed photographs (he is also a composer, pianist & teacher with a Master's in Music) with the Massai people in Kenya 2012, travel tour powerhouse Abercrombie & Kent featured David's photos in a gala solo exhibition in Sydney for their 50th Anniversary. One of the most shared images on the planet was also shot in Kenya that year, his already classic, "Tiny Lion Cub", where the adorable little king is caught strolling a bit wide of two lionesses keeping a perfectly synchronized pace and watchful eye.
What drew us first to David was his keen interest in Myanmar, (his favorite place to travel), which shone so brilliantly through his image making. His often ethereal landscapes are first rate, but it's his signature portraiture that really sets him apart. Many a fine photographer avoids portrait making, not because they lack the technical skills, but because they don't believe in their ability to gain the trust of their subjects, therefore fearing the results. Without a moment of trust captured, the portrait will appear flat, stiff and lifeless. That David is a fearless portraitist in the moment is obvious. He trusts himself and knows the people he approaches will usually sense it. Massaged with a little charm and patience, the potential for a luminous instant may arise; that instant when a certain essence flashes from within the subject just as the photographer is releasing the shutter. David senses it coming. He has to, or it will already be too late.
Luminous Journeys is proud to have David Lazar on our team of exceptionally fine photographers, instructors and all around great guys.
---
David Lazar's Tailor Made Myanmar works on an availability basis, so please inquire.





David Lazar's next photo tour workshop is Luminous Vietnam, which runs June 18 to July 2, 2018. It's followed by Luminous Bali, Sept. 30 – Oct 11, 2018, Luminous Thailand, Laos & Cambodia Dec. 29 – Jan 12, 2019, and Luminous India & the Kumbh Mela, Jan 26 – Feb 8, 2019.

To see more David Lazar images, please visit www.DavidLazarPhoto.com.

A. P. Soe's first love is landscape photography, (just don't tell his lovely new bride), and he is always working on perfecting his filter and exposure combinations to create his signature look.
Meanwhile, the passionate young National Geographic contributor has shown himself to be a top flight portraitist and travel action shooter as well. In point of fact, it was his brilliant action shot of a mud-splashed ox-cart racer in Indonesia that propelled him to the finals of the world's most prestigious photo competition — the Hasselblad Masters — and made him the Public Vote Winner! Following numerous regional publications and exhibitions in his hometown of Yangon, (where his father is a long time producer of Burmese film & TV comedies), Aung went on to win Best Overall Photographer at the Garuda International Photography Competition, proving once again he is much more than a landscaper! In the next year he won in the Best People category, making his the only two-time Garuda award winner, ever! Among his latest accomplishments are record setting Yangon exhibition sales and winning the American Photographic Society's Silver Award for travel photography. In early 2017 he was named to represent Air Asia in various ways, and is slated to do a number of photo shoots around Asia that will be featured in their in flight magazine. In 2018 two of his images will appear on Samsung Galaxy signs and billboards throughout Burma.
A. P. cut his teeth with photo workshop tours in Myanmar by traveling alongside his mentor and now close friend, Kyaw Kyaw Winn. Highly intelligent, congenial and capable in English, A. P. has shown himself over the past few years to be an excellent international photography tour leader. And we have never met a photographer so happy to stand in front of a lens! You don't have to ask, he's already smiling:). With his fun loving, generous nature and consistently outstanding work, A.P. Soe is definitely near the very top of the list among the best Myanmar photographers and photo tour leaders. With all the natural talent in the world, the only limits on how far the young photographer can go, are his alone to set.
---
A.P.'s next Myanmar photo tour workshop Iconic Myanmar: Golden Triangle Expedition, runs Oct 14 – 27, 2018. . This is followed by Luminous Myanmar – Journey to the Lost City which runs Nov 17 – 30, 2018.
Photo of the Bagan Temple-Scape by A.P. Soe, 2013. This Angle, sans balloons, looks much as it did 1,000 Year Ago.
Réhahn
French photographer Réhahn was born with the DNA of a travel photographer, but it wasn't until 2007 that it begin to find its expression. During a mission trip with a nonprofit organization to Vietnam, Réhahn fell in love with the people, and began to spend more time exploring the Vietnamese culture through the lens. He made yearly trips making yearly until 2011 when he decided to give up his hectic life in France and relocate the family to Hoi An, Vietnam. It was time to follow his dream of becoming a professional photographer.
Réhahn loves meeting people and spending time with them in order to capture natural moments, whether candid, semi-posed or posed. And the world has responded to his style, which is simple and straight forward, using natural light and minimal processing. What is most important is the initial emotional response from the viewer, whatever the emotion might be. This response is the "hook" of the portraitist, and it's at its best when the viewer is drawn in and begins to imagine the story behind the eyes and in the scene of the subject.
Within a few years the rambling photographer began to be recognized for his captivating portraits. He was published first by the Los Angeles Times, and then the Daily Mail, Foto Digital, CameraPixo, Conde Nast Traveler, National Geographic, Vogue and dozens of others came calling. While this was happening he soon became a sensation on social media, with close to 300,000 fans on Facebook and tens of thousands of others on other platforms.
Réhahn's first photography book, "Vietnam – Mosaic of Contrasts", a hefty coffee table book featuring 145 of his best images from around the country, has already sold more than 4,000 copies. In October 2015 Rehahn was honored in the place of his birth with a huge solo exhibition in Normandy. An exhibition in Cuba, another country he loves to photograph, followed. In November, he published his second coffee table book, "Vietnam – Mosaic of Contrasts II".
When not spending time with his family, the photographer is traveling and meeting new people in his quest for the next great image. While many photographers are on the reclusive side, Réhahn is very open with fans and fellow photographers alike. He's happy to share his own approach and collaborate with others, always seeking new ideas and views to keep developing and growing as both a human being and an artist. And this is precisely why we were so happy when – for the first time ever – despite numerous requests – he decided to join our Vietnam photo tours when the group visits Hoi An. Participants learn a lot in a short time about how to work subjects, and also a fair bit about the business side of photography in this fast and ever changing ecosystem.
---
Rarindra Prakarsa
Rarindra Prakarsa has described himself as a "surreal life" photographer. His much talked about use of natural and unnatural light accounts for most of the "surreal" in his work, which he later perfects in Photoshop. Although he shoots beautifully in other styles, it's the surreal life style that first caught the eye of the photographic world and brought him international acclaim.
"You have to get up early to see and feel the light. Beautiful light is my obsession, I always search for this as I feel the objects I photograph will look more special if the light does too."
Along with his mastery of light, much has been said about Rarindra's dimensional image making and use of color which is reminiscent of the Dutch painter Walter Spies, a famous resident of Bali in the 1930's and '40's. And for good reason!
"Walter's work showed me how to use light and composition. His work also demonstrated ways to use rural buildings and villages in a beautiful way."
Rarindra was also influenced by artistic cinematography, and cites the Lord of the Rings trilogy for its impressive use of light and color.
The 42-year old husband and father of two first took up photography as a graphic arts major attending Polytechnic University Indonesia. After graduation he went to work for a Jakarta newspaper as a graphic designer, and in time became a professional photographer doing both jobs! A passionate traveler, "RP" now works around the world as a full time photographer and instructor.
Rarindra Prakarsa images have appeared in numerous publications across the globe, including the United States, Italy, Russia, Ukraine, China, UEA, Netherland, Germany, Malaysia, Singapore, France, India and Indonesia. Magazines include Popular Photography, Digital Photo, Exposure, Advanced Images, Indonesian Photography, Snap!, Amateur Photographer, RAW, Aperture, and an in depth profile & photo spread in Men's Health. His international workshops have packed houses in Saudi Arabia, Indonesia, Malaysia, Myanmar, Russia and Qatar, with the Philippines and the United Arab Emirates up next on the schedule.
As for LJ's first Bali photo tour in his homeland of Indonesia, RP was a natural choice to join David Lazar, having conducted several photo tours there over the past few years. The pair worked together seamlessly together on tour, and got great reviews from all who attended. So it is with great disappointed RP cannot make the 2016 Bali tour due to a prior commitment.
---
Alastair McNaughton, aka "Mac", is a classicist, his work in many ways reminiscent of some of the old school Magnum greats, Henri Cartier-Bresson in particular. His instant sense of geometry and composition is natural and well honed from his years as a graphic artist. Amazingly, he didn't discover photography until the ripe old age of 40. He had never even considered becoming a photographer up until the moment he passed a pawn shop in Sydney he was struck to full-stop by a beat up old Nikon in the window. It was with this very camera that Mac began winning major awards with only a couple of years later.To name a few: Nikon Showcase Photographer of the Year; the Leica Prize (for Burma 1995); Photography Humanity awards from Red Cross Photographic, Beijing, UNESCO, Paris, and AICHI Expo Tokyo. His exhibitions include the Royal Photographic Society London, Starcourt Gallery, Sydney, E3 Gallery, New York and the Arts D'Australie Exhibition, Paris.
With the bona-fides out of the way… Not only is Mac a classic snapper, but a classic character and a lot of fun to be around as well. Like we say, he's old school, a minimalist who snaps very few frames, even on digital. He now carries a Nikon DSLR, but more often finds himself shooting with his low profile Leica. No tripod. No flash. No laptop. No this. No that. Not even a lens cloth. "That's what T-shirts are for". Photography isn't about equipment. It's about knowing where to point your lens and the instant to release the shutter. Cartier-Bresson's, Decisive Moment.There are very few street or documentary photographers these days who are also considered true artists. The reason is the extremely high degree of difficulty in making art on an ever shifting canvas, without setting anything up. Mac is one of those very few who comes close to mastering what can never truly be mastered, and he relishes the constant challenge.
To see Mac's gorgeous black & white gallery…
To see more and/or purchase Alastair McNaughton prints, please visit www.AlastairMcNaughton.com
---
To see more and/or purchase Alastair McNaughton prints, please visit www.AlastairMcNaughton.com.

Soe Myanmar
Last year Soe became the only Burmese woman photographer to co-lead a full length photo tour in Myanmar! Considering her experience as a day photo tour leader, as well as her experience with the Myanmar Photographic Society all over Myanmar, it was about time!
Soe has won both local and international awards for her image making, and has been exhibited numerous times, from Burma to Poland to Japan, Vietnam & Malaysia. As a photography tour guide, Soe is often praised for her extraordinary work ethic and personal warmth. She gets you all you came for, and more.
Travel shooter Bill Gordon agrees:
"Recently I had a wonderful opportunity to spend one-on-one time with a very talented women photographer, Soe Myanmar. Our time was spent photographing Yangon and surrounding rural towns and villages. She has a wonderful way of looking at and simplifying images to create memorable pictures. I feel very lucky that our paths have crossed and loved our time together photographing the beautiful country of Myanmar." ~ William Gordon, Los Angeles CA
Khun Phyo
A finalist in the $400,000 HIPA Photography Awards last year, Khun Phyo is a photographer on the rise! A Kyaw Kyaw Winn protégé' and member of the Myanmar Photographic Society, he is one of the most experienced photo guides in the country.
Phyo is also one of the very few guides who knows remote Chin State, and has access to many "tattoo tribe" villages.
The photographer with the physics degree has assisted on photo tours with the likes of Kyaw Kyaw Winn & A.P. Soe, Boothee Thaik Htun, and others. With excellent English skills and an easygoing manner, Khun Phyo is a wonderful choice for anyone seeking a photography guide in Myanmar.
"I had the pleasure to travel and photograph in Myanmar with Khun Phyo in March, 2016. He's a great guide who really looked after me well. This was my first time using a photography guide and his knowledge of both photography and the land was by my view a massive advantage in getting those epic shots. I had a fantastic five days and really enjoyed all the places Phyo took me to — I only wish I had more time!! This trip was a lot better than I had anticipated and thanks to Luminous Journeys for creating such a great tour." – Simon Lister, Australia
Boothee Thaik Htun
Starting out as an amateur astro-photographer in 2004, Boothee's path to becoming a successful commercial photographer and photography guide was less than direct. He took courses at the Myanmar Photographic Society and attended workshops held by well known photojournalists starting in 2008. By 2011, with his homeland opening up and allowing a more free press, Boothee landed a job at the Myanmar Times as a staff photographer. Numerous front page and award winning images followed.
"My pursuit of new experiences pushes me to continually evolve my vision, while reminding me of the importance of carrying my camera with humor, compassion and curiosity." — Boothee Thaik Htun
Although Boothee still does occasional assignment work, he wasn't as happy as he'd hoped to be as a full time photojournalist. He wanted to do his own thing, and was drawn to the free-wheeling world of travel photography. With camera in hand he decided to drift for awhile, to Thailand, Malaysia, Hong Kong, Australia, and eventually all the way to Nepal and Mt. Everest!
In 2013 he began Astro-Photo in Yangon, and his commercial career was born. His colorful, energetic image making in combination with his impressive interpersonal skills soon began opening doors to ad agencies, magazines, publishing companies, non-profit organizations, TV shows and celebrities.
On photo tour Boothee's knowledge, enthusiasm, and fun loving nature always make him a favorite.
"Boothee is a warm, personable type who one quickly considers a friend. He was quick to attend to our every need and ensured a comfortable, pleasurable trip. His photographic skills are superb. His has excellent technical skills in all types/makes of camera and proved a valuable asset to our team." – David Fleeger, USA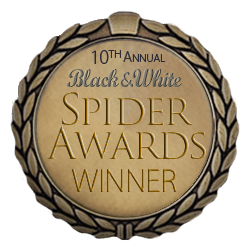 Bennett Stevens – Photo Tours Director
Notable Reviews:
[Bennett Stevens Cambodia photo essays] "…reveal something few photographers possess – the ability to shoot from 'within'. This is most evident in the work with terminal AIDS patients… Never stripped of their dignity, there is a certain warmth, emotion and humanity that shows through." ~ Jack Picone, 2-Time World Photographer of the Year
"Remarkable essays… Extraordinary how beautiful the images are, while at the same time so terrible. I am reminded of W. Eugene Smith's work in Minamata." ~ Gail Gutradt, Author/Photographer, In a Rocket Made of Ice