Soe Myanmar
She's the first woman photographer to help lead a full length photo tour in Burma! Considering her experience as a day photo tour leader in Yangon and Mandalay regions, as well as her experience with the Myanmar Photographic Society all over Myanmar, we thought it was about time.
Soe has won both local and international awards for her image making, and has been exhibited numerous times, from Burma to Poland to Japan, Vietnam & Malaysia. As a photography tour guide, Soe is often praised for her extraordinary work ethic and personal warmth. She gets you all you came for, and more.
Travel shooter Bill Gordon agrees:
"Recently I had a wonderful opportunity to spend one-on-one time with a very talented women photographer, Soe Myanmar. Our time was spent photographing Yangon and surrounding rural towns and villages. She has a wonderful way of looking at and simplifying images to create memorable pictures. I feel very lucky that our paths have crossed and loved our time together photographing the beautiful country of Myanmar." ~ William Gordon, Los Angeles CA
Khun Phyo
A finalist in the $400,000 HIPA Photography Awards last year, Khun Phyo is a photographer on the rise! A Kyaw Kyaw Winn protégé' and member of the Myanmar Photographic Society, he is one of the most experienced photo guides in the country.
Phyo is also one of the very few guides who knows remote Chin State, and has access to many "tattoo tribe" villages.
The photographer with the physics degree has assisted on photo tours with the likes of Kyaw Kyaw Winn & A.P. Soe, Boothee Thaik Htun, and others. With excellent English skills and an easygoing manner, Khun Phyo is a wonderful choice for anyone seeking a photography guide in Myanmar.
"I had the pleasure to travel and photograph in Myanmar with Khun Phyo in March, 2015. He's a great guide who really looked after me well. This was my first time using a photography guide and his knowledge of both photography and the land was by my view a massive advantage in getting those epic shots. I had a fantastic five days and really enjoyed all the places Phyo took me to — I only wish I had more time!! This trip was a lot better than I had anticipated and thanks to Luminous Journeys for creating such a great tour." – Simon Lister, Australia
Boothee Thaik Htun
Starting out as an amateur astro-photographer in 2004, Boothee's path to becoming a successful commercial photographer and photography guide was less than direct. He took courses at the Myanmar Photographic Society and attended workshops held by well known photojournalists starting in 2008. By 2011, with his homeland opening up and allowing a more free press, Boothee landed a job at the Myanmar Times as a staff photographer. Numerous front page and award winning images followed.
"My pursuit of new experiences pushes me to continually evolve my vision, while reminding me of the importance of carrying my camera with humor, compassion and curiosity." — Boothee Thaik Htun
Although Boothee still does occasional assignment work, he wasn't as happy as he'd hoped to be as a full time photojournalist. He wanted to do his own thing, and was drawn to the free-wheeling world of travel photography. With camera in hand he decided to drift for awhile, to Thailand, Malaysia, Hong Kong, Australia, and eventually all the way to Nepal and Mt. Everest!
In 2013 he began Astro-Photo in Yangon, and his commercial career was born. His colorful, energetic image making in combination with his impressive interpersonal skills soon began opening doors to ad agencies, magazines, publishing companies, non-profit organizations, TV shows and celebrities.
On photo tour Boothee's knowledge, enthusiasm, fun loving nature and excellent English skills always make him a favorite.
"Boothee is a warm, personable type who one quickly considers a friend. He was quick to attend to our every need and ensured a comfortable, pleasurable trip. His photographic skills are superb. His has excellent technical skills in all types/makes of camera and proved a valuable asset to our team." – David Fleeger, USA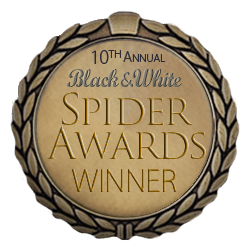 Bennett Stevens – Photo Tours Director
Notable Reviews:
[Bennett Stevens Cambodia photo essays] "…reveal something few photographers possess – the ability to shoot from 'within'. This is most evident in the work with terminal AIDS patients… Never stripped of their dignity, there is a certain warmth, emotion and humanity that shows through." ~ Jack Picone, 2-Time World Photographer of the Year
"Remarkable essays… Extraordinary how beautiful the images are, while at the same time so terrible. I am reminded of W. Eugene Smith's work in Minamata." ~ Gail Gutradt, Author/Photographer, In a Rocket Made of Ice